Acceptance standard for hot runner system of plastic mold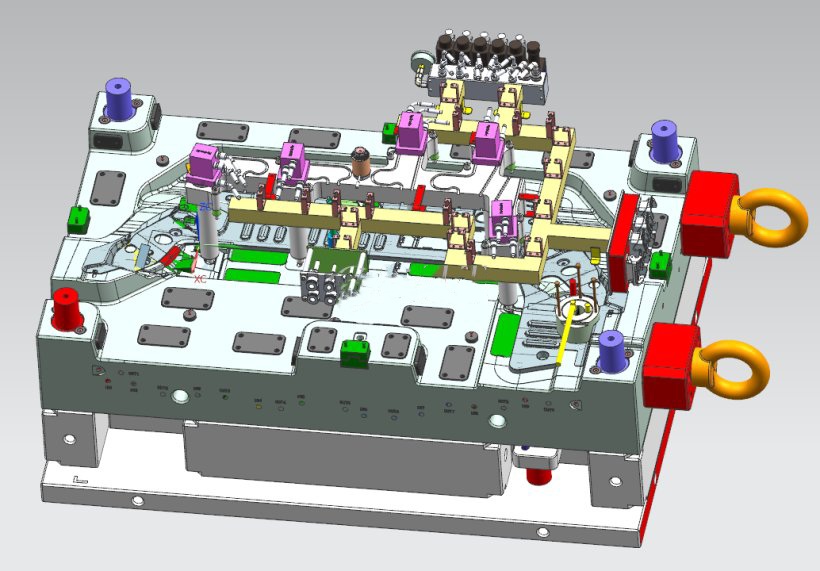 1. The wiring layout of hot runner should be reasonable, easy to repair, and the wiring number should correspond to one by one.
2. The hot runner shall be tested for safety, and the insulation resistance to the ground shall be greater than 2MW.
3. The temperature control cabinet, hot nozzle and hot runner should adopt standard parts.
4. The main orifice is connected with the hot runner by thread, and the bottom surface is sealed in contact with the plane.
5. The hot runner is in good contact with the heating plate or the heating rod. The heating plate is fixed with screws or studs and the surface is well bonded.
6. J-type thermocouple should be used and matched with the temperature control meter.
7. Each group of heating elements should be controlled by thermocouple, and the location of thermocouple should be reasonable.
8. The nozzle shall meet the design requirements.
9. The hot runner should be positioned reliably, with at least two locating pins or screws.
10. There should be heat insulation pad between the hot runner and the template.
11. The error between the set temperature and the actual display temperature of the temperature controller should be less than ±5°C, and the temperature control is sensitive.
12. Cavity and nozzle mounting holes should be perforated.
13. Hot runner wiring should be bundled and covered with pressure plate.
14. There are two sockets of the same size, which should be clearly marked.
15. The control line should be jacketed without damage.
16. The structure of temperature control cabinet is reliable and screws are not loose.
17. The socket is installed on the electric board and cannot exceed the maximum size of the template.
18. Wire must not be exposed to the mold.
19. The hot runner or template should have rounded corners at all places where it comes into contact with the wire.
20. Before the template assembly, all lines are free of circuit break and short circuit.
21. All wiring should be properly connected with good insulation performance.
22. After the formwork is installed and clamped, check all lines again with a multimeter.